Brand Finance recently announced its Apparel Top 50 2021, where Bosideng was included for the first time, becoming the only brand from down jacket industry on the list. Bosideng, a leader in functional apparel, has launched a series of new spring and summer collections to provide consumers with expert's choice for S/S gear. The S/S collection launched this time covers three main dressing scenarios: Premium, Fashion Sports and Urban Casual. The design and development aim to address consumers' pain points of sun protection in spring and summer time. Inspired by the lightness and polychrome of "clouds" and with a unique avant-garde perspective of design, the new collection embarks upon a spring and summer journey that is full of life.

Bosideng has also launched a trench-style coat that features technical function to meet the demand of outwear. The overall design of this functional apparel infuses garment aesthetics with latest technologies, a perfect synthesis of soft and skin-friendly fabric with elastic and breathable wearing comfort to strike a balance between functionality and fashion. To meet the needs of young trendsetters, this chic piece of trench-style coat, designed with the original LOOSE-FIT Korean silhouette, built with transparent nylon latticed fabric from Toray of Japan and partial material splicing, creates a strong fashion look. The professional craftsmanship of Bosideng has been demonstrated by the resin zippers, fixed protection at the cuffs and details.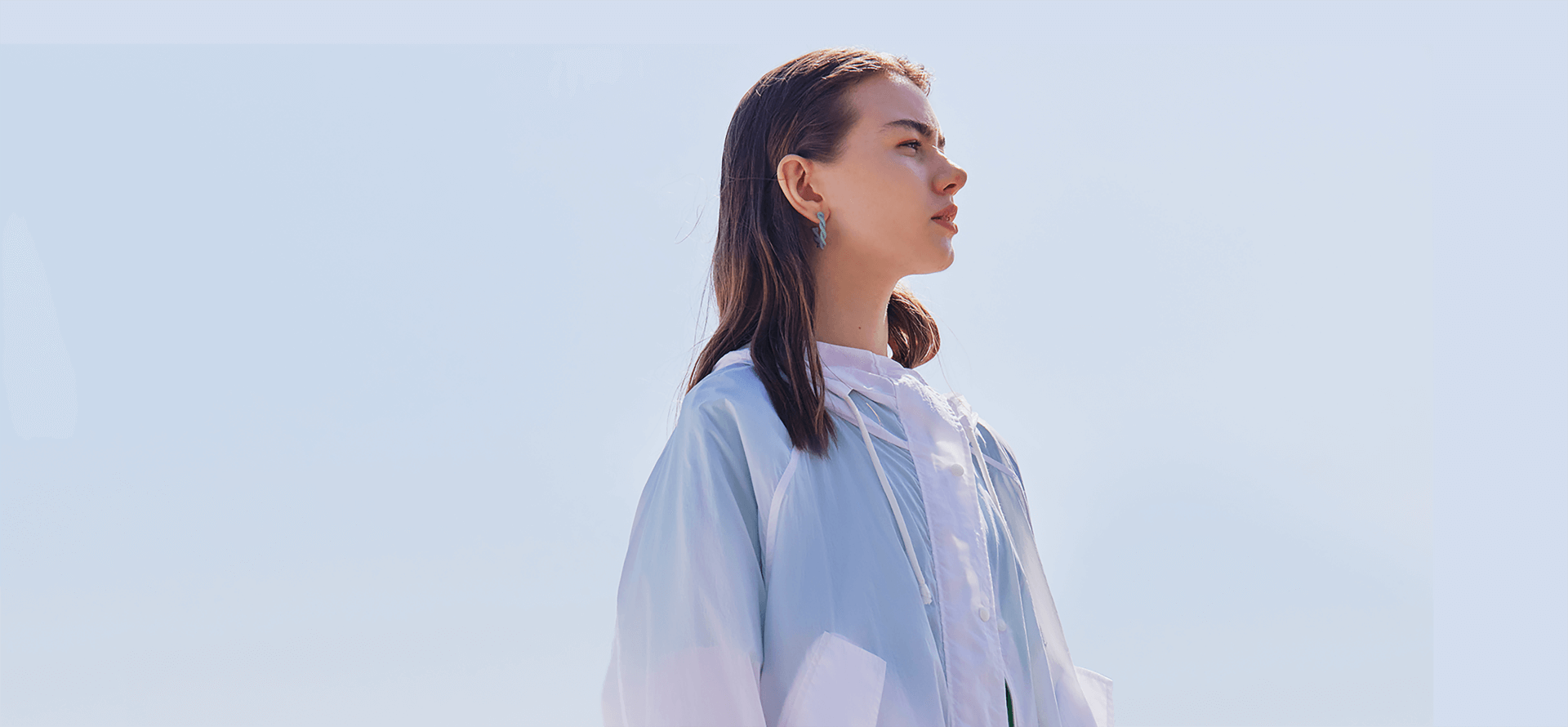 Thin and light coat with Ice Cream Color Palette
The Premium Collection covers three themes: Premium Business, Fashion & Trend, and Technology & Function. The Premium Business line adopts a three-dimensional tailoring to create a sophisticated style in a clean-cut form, fit for business scenario with an effortless chicness. Crafted with signature SILVADUR antibacterial and odor-resistant technology, this gear enables an effective prevention of odor-producing bacteria in the textiles and lends a prolonged fresh feel and protective shield for clothing to satisfying consumers' constant pursuit of exquisite lifestyle and quality products.

Bosideng S/S 2021 collection is unveiled to the market and well received by consumers. The brand with 45 years of dedication in down jackets, will provide world-leading assurance of quality and professionalism with its rich technological accumulation in apparel design and workmanship. In the future, Bosideng will continue to tap consumers' demand for fashion and keep launching products with both stunning style and superior quality.